Irrigation industry leaders from around the country gathered today in Washington, D.C., at the 2023 IA Fly-In, to meet with their elected officials, share the benefits of efficient irrigation and help shape policy.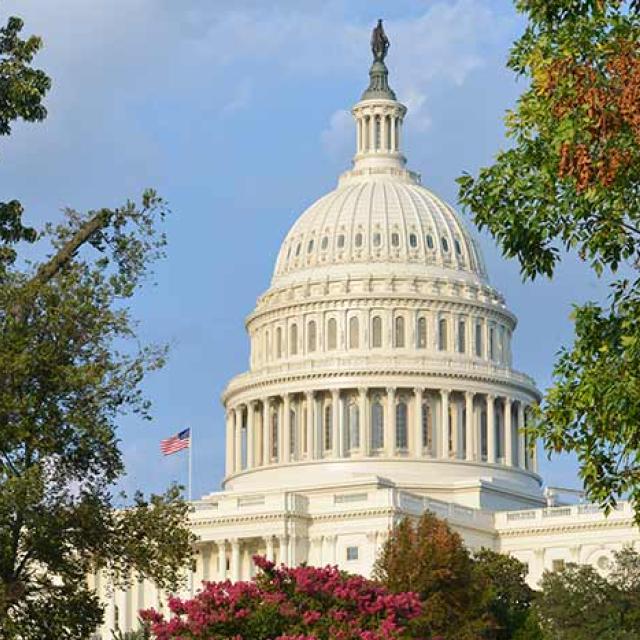 As part of its efforts to promote the value and efficient use of US water resources, the IA is introducing its 2023 U.S. Farm Bill priorities to decision-makers during this event. Developed in consultation with experts across the irrigation industry, these priorities will serve as the core advocacy focus of the IA during the upcoming farm bill debate.
"The irrigation industry is committed to increasing the productivity and competitiveness of U.S. agriculture, while promoting environmental stewardship," said Natasha Rankin, MBA, CAE, IA CEO. "We look forward to working with Congress to ensure agriculture producers have the tools they need to meet the productivity needs of a growing global population while also protecting our limited freshwater resources."
The following main points are included in the IA's farm bill priorities:
• Invest in and improve conservation programs, especially the Environmental Quality Incentives Program, and ensure those programs maximize producers' ability to adopt irrigation tools that boost productivity and conserve natural resources.
• Recognize that irrigation efficiency provides multiple benefits such as energy savings, reduced carbon emissions, soil health and water quality.
• Ensure producers have the technical assistance, education and research they need to become more efficient.
• Expand rural connectivity and focus on agriculture's cybersecurity needs so producers can effectively leverage precision agricultural technology.
More detailed information and the full IA 2023 Farm Bill priorities are available at irrigation.org/farmbill. The current farm bill (H.R.2), which passed Congress in 2018, expires on Sept. 30, 2023.
"Now is the time to be heard and advocate on behalf of agricultural irrigation," continued Rankin. "The farm bill is an opportunity for our industry to tell our story — one that improves the economic vitality of rural America and produces food that feeds communities around the globe, while contributing important environmental benefits for society. These priorities help us tell that story."
In addition to the farm bill, the IA will be advocating for additional priorities with decision-makers during its fly-in, including the Water Conservation Rebate Tax Parity Act (S.2430), the H-2B guest worker program, and drought and water availability. The 2023 IA Fly-In is sponsored by Hunter Industries.
To view and download the IA's farm bill priorities, please visit irrigation.org/farmbill.