Return to list
SNF Structurant Soil
Type(s) of activity(ies):
Manufacturer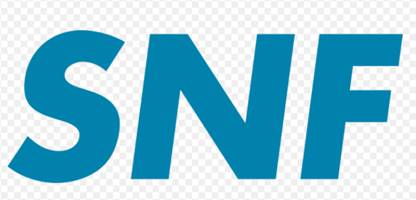 Contact:
General Manager: M. P. REMY
Contact: M. BELLOUARD
Contact mail: agriculture@snf.com
Location:
Adress: rue Adrienne Bolland - ZAC de Millieux42 163 AndrezieuxFrance
Phone number: + 33 4 77 36 86 00
Fax: Undefined
Informations:
Founded in: Undefined
Legal structure: SA
Total company personnel: 1500
Products:
Covered area: International
Brands handled: Aquasorb - Flobond - SNF world production leader in water cleaning water products, we offers products to improve irrigation efficiency, increase water holding capacity, reduce leaching and fertilisation in pivot and drip irrigation. Our range of products protects the soil structure, protects against erosion and crusting. SNF has also a range of water retener super absorbant with are used in horticulture and trees plantation. it helps to reduce mortally during replantation and nursery. Snf is also developing some products in order to help plants to grow in salty land and soil, SNF products target are fighting hydric stress, costly issues of concern to farmers. From erosion control to moisture retention, our products mitigate damage to crops and improve overall plant vitality and yield rates. Our team has experience, capabilities, and technologies to deliver timely and accurate product placement to satisfy our customers' needs.
Manufactured products: Drip/microirrigation, Pivots, Water treatment
Distributed products: Undefined