Commander NPK® is an innovative and smart controller for the modern management of fertigation. It facilitates and simplifies the daily activities, while transforming the system into an innovative and highly professional solution.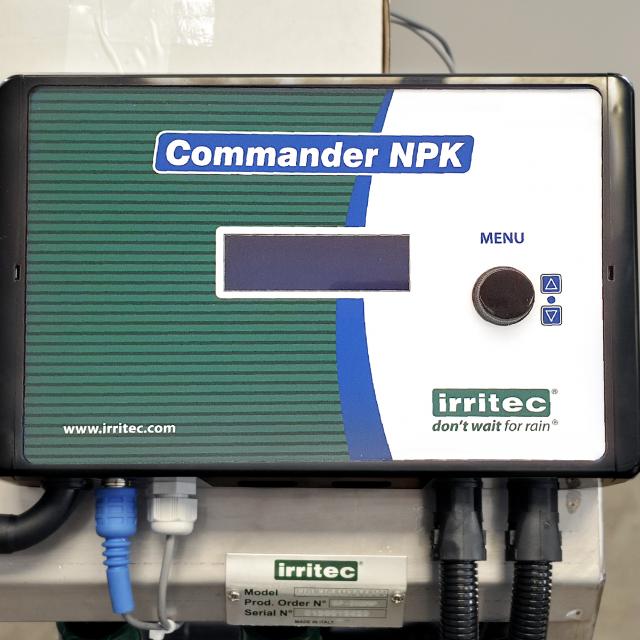 Available in different configurations, it allows to manage the fertigation proportionally, by volume or by EC and pH target. It allows to manage the fertilizer mixing system, up to 4 meters (1 for water and 3 for fertilizers) and to run the fertigation program on demand by means of an external command.
The Commander NPK controller has an integrated EC pH transmitter with double insulation that allows probes to be connected directly to the controller without using any external transmitter.