What is the main problem with tires on center pivot? Flat, flat and flat at the beginning of the season. What is the solution? Non-Pneumatic tires.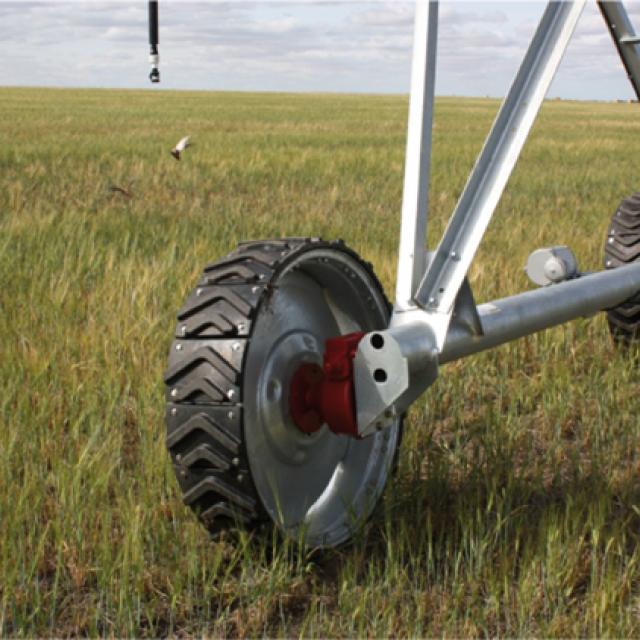 The segments are made of rubber. The rubber segment design eliminates flat tires caused by rot, puncture or other air leakage. Prevent any possible over watering caused by flat tires. The damaged segments can be replaced individually by putting new ones on.
Features: Diameter: 1120 mm. Width: 290 mm. Rim: 10" x 38". Weight: 142 kg.