Rain Bird
RC2 Controller
The Complete Smart Control Solution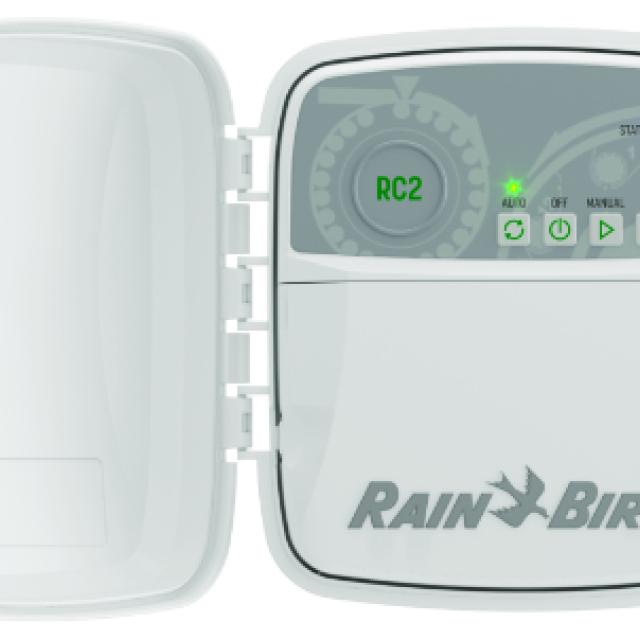 Rain Bird
RC2 Controller
The Complete Smart Control Solution
With the NEW Rain Bird RC2 Smart Irrigation Control Solution you can confidently
manage your system from anywhere. NEW Quick Pair Technology for seamless set-up.
WiFi access for real-time alerts and automatic weather adjustments that can save water
and money. Controller access through the Rain Bird mobile app with or without WiFi.
Main Features. Worry-Free System Install: Schedule templates for easy configuration.
Quick pair technology. Wireless access point for complete system access without WiFi.
Multi-Lingual to set-up in native language. Seamless Remote Management and Control:
WiFi connected for remote site management. With our free professional app you can use
your phone like a wireless remote to water a single zone, all zones, or set a custom
schedule. Manage and monitor all irrigation events and warnings real-time. Smart and
Responsible: Weather data from local weather sources automatically adjust system run
times on a daily basis. Your yard receives only the water it needs while saving up to 50%
in water. WaterSense certified with superior programming capabilities designed to meet
the most stringent water restrictions.