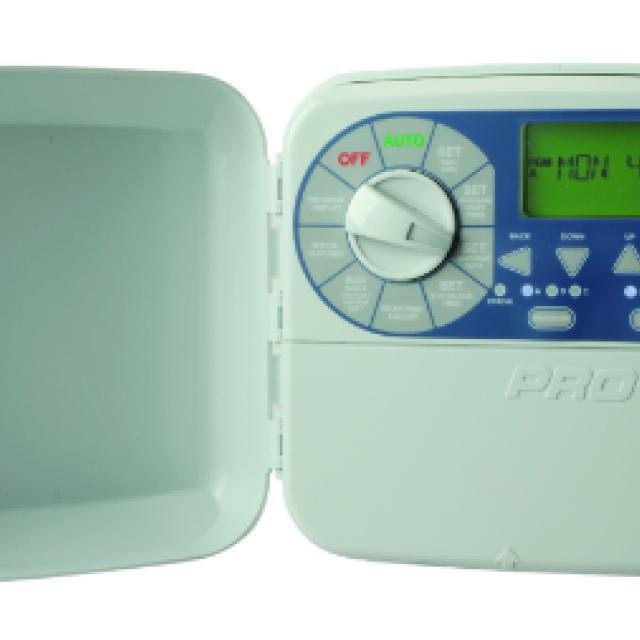 K-Rain
PRO-LC Irrigation Controller
K-Rain Pro-LC Irrigation Controller is a feature-packed yet price-friendly conventional
controller. Features such as full program display, permanent memory and seasonal
adjust are features typically found in more costly irrigation controllers. An installer
favorite is the built-in level which makes installing the unit very easy. Additionally, this
full-featured controller has a buried valve locator which allows location of valves
without the necessity of tracing underground wires.
The foremost feature of the Pro-LC is WiFi capability. Adding the optional BridgeE WiFi
module, sold separately, users can manage programs, start times, run times and more
from a smartphone or tablet.
The K-Rain Pro-LC WiFi Ready Irrigation Controller is available in 4, 8 and 12 station
indoor and outdoor models.