This latest IA show took place in the sunshine of Las Vegas, from 7th to 9th December 2022, in a good atmosphere with meticulous organisation.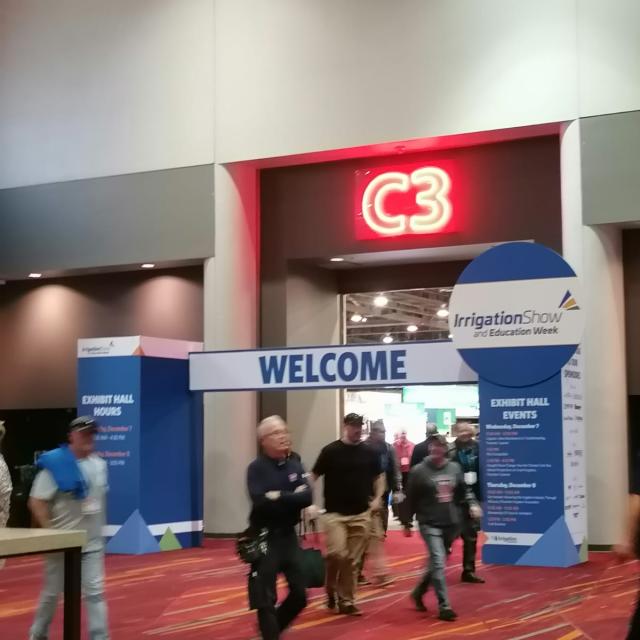 The first day of the show was remarkably busy in terms of the number of visitors and the exhibiters were very satisfied. The show also displayed, in the same location, the very latest products and technologies available for the irrigation industry, in both the agriculture and green spaces sectors. The exhibition hall provided a unique opportunity to see these products for the very first time and have your questions answered in person by qualified people.
The IA 's new CEO, Ms Natacha Rankin, was presented to us at length on 8th December during the conference, with a breakfast being held afterwards for the IA members. This represented a real opportunity for sharing experiences with all the players of our sector.
This presentation was followed by the awarding of the prizes for the new products contest, which was celebrating its 20th anniversary. During the show, the best products and technologies introduced during the year were presented. With its hybrid format adopted for the competitions, the judging took place virtually online before the show and the names of the winners were announced directly on 8th December (see following article).
The session of the 8th of December closed with the announcement that the 2023 show will be held in San Antonio from 27th November to 1st December 2023. Many enthusiasts and professionals responded to the call of duty demanded by these two very intense days.
And once again we have been impressed by the winners of the innovation competition. It is with immense pleasure that Irrigazette will return to its stand in 2023!