Return to list
DELTA-T DEVICES
Type(s) of activity(ies):
Manufacturer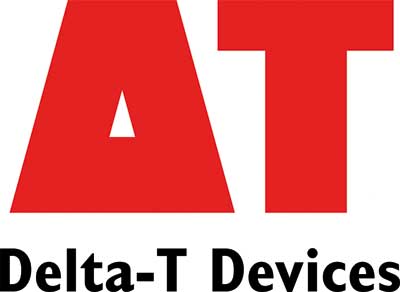 Contact:
General Manager: NC
Contact: DR John NEWSTEAD
Contact mail: sales@delta-t.co.uk
Website: http://www.delta-t.co.uk
Location:
Adress: 130 Low road - BurwelCB25 OEJ CambridgeUnited Kingdom
Phone number: 44 (0) 1638 742 922
Fax: Undefined
Informations:
Founded in: 1971
Legal structure: Cooperative
Total company personnel: 32
Products:
Covered area: International
Brands handled: NEW DIGITAL SDI-12 SENSOR FOR 2021: The WET150 Soil Sensor - enabling accurate multi-parameter measurements (moisture, EC, temp) at a new price level. ML3 and SM150T soil moisture and temperature sensors. PR2 Profile Probe (for soil moisture profile monitoring) - analogue and digital SDI-12 versions available. WET Kit (portable kit for measuring soil moisture content, EC, and temperature). GP1 Data Logger (with smart relay control). GP2 Advanced Data Logger and Controller (digital SDI-12 enabled). DeltaLINK-Cloud - Delta-T Devices's online data viewing and sharing platform.
Manufactured products: Rain Gauges, Moisture sensors, Weather stations
Distributed products: Rain Gauges, Moisture sensors, Weather stations