Senninger is pleased to announce the release of the i-Wob2, Senninger's longest lasting pivot Wobbler.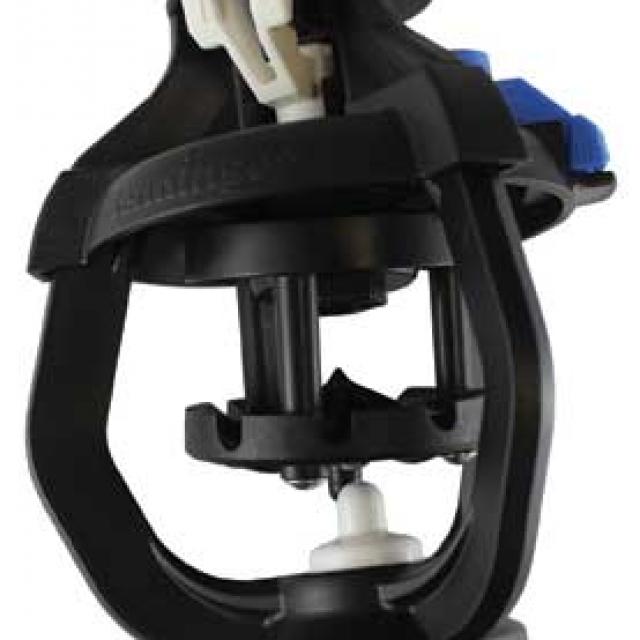 The i-Wob2 is designed to last longer in the field, which means growers will not need to invest in sprinkler package replacement as often. Its new protective shroud guards the i-Wob2 and protects the sprinkler's wear surface from the splashing of adjacent sprinklers, grit, and direct UV damage. Plus, the wear surface itself has been enhanced. These improvements enhance the i-Wob2's longevity and make it capable of better withstanding harsh operating conditions. The i-Wob2 is backed by an unprecedented three-year warranty on materials, work­manship and performance.
The protective shroud also doubles as a nozzle carrier, making it quick and easy for growers to renozzle during the season. Growers who need an extra nozzle to irrigate winter crops or prefer to tailor-manage their resources won't need to carry tools or parts into the field.
With four different models that produce multiple droplet sizes and trajectories, the i-Wob2 is suitable for virtually any field or situation, including windy conditions, difficult soils, high profile crops, and more.