The new all-in-one Filter Regulator helps prevent clogging of the small nozzles on the first few spans of a center pivot.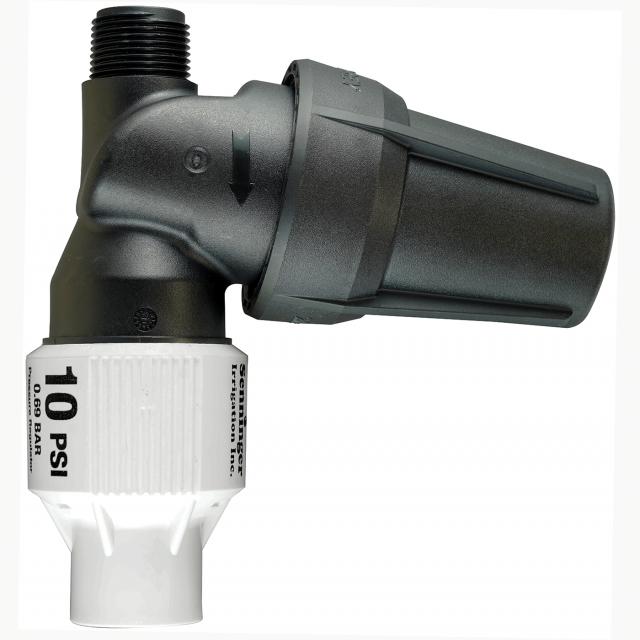 This solution integrates filtration and pressure regulation in one product to provide economy, convenience and help ensure optimal system performance. It combines the reliability of Senninger's black and white pressure regulators with the choice of screen models based on nozzle size to help keep your irrigation system operating efficiently.
Growers can easily access the filter screens with just a twist of the bonnet. They do not need tools, nor do they need to dismantle the drop components. 
The new SenningerFilter Regulator utilizes field proven PSR®2 internal components for reliability, while the use of stainless-steel mesh screens ensures durability. Replacement filter screens come with color-coded rubber seals to readily identify mesh size –20 mesh (black), 30 mesh (green), 40 mesh (grey). Three pressure models –6, 10, and 15 psi– cover the pressure range for most low-pressure sprinklers.
For more information, please visit http://senninger.com or call 407-877-5655.