DOSABOX ™ Junior Advanced is a valid tool to approach fertigation in an economic and simple way.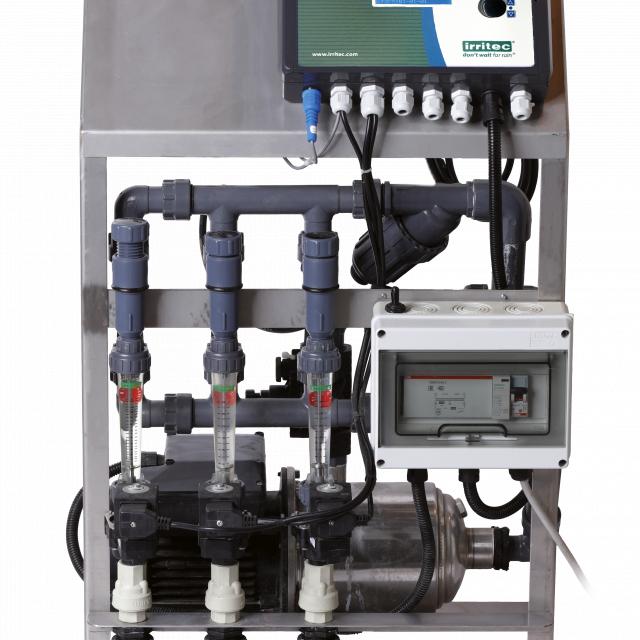 This unit allows the management of the fertigation recipe according to the formula defined by the operator for the automatic the injection of nutrients into the water, improving the efficiency and effectiveness of the whole irrigation system.
The fertigation unit can be launched in 3 ways: manual, semi-automatic and automatic (e.g. through a common irrigation control unit).
The supplied Commander NPK, unique in its range, makes the unit extremely versatile as it allows the operator to choose the best injection method to be used according to the needs of the crop among: proportional, by volume or by EC and pH target.
The unit also manages the fertilizer agitation system and up to 4 digital meters (1 for water and 3 for fertilizers).