Christophe Béchu, Minister for Ecological Transition, expressed concern on Wednesday about the low level of groundwater. The country has not experienced such a lack of rainfall over this period since the beginning of rainfall measurements by Météo-France, in 1959.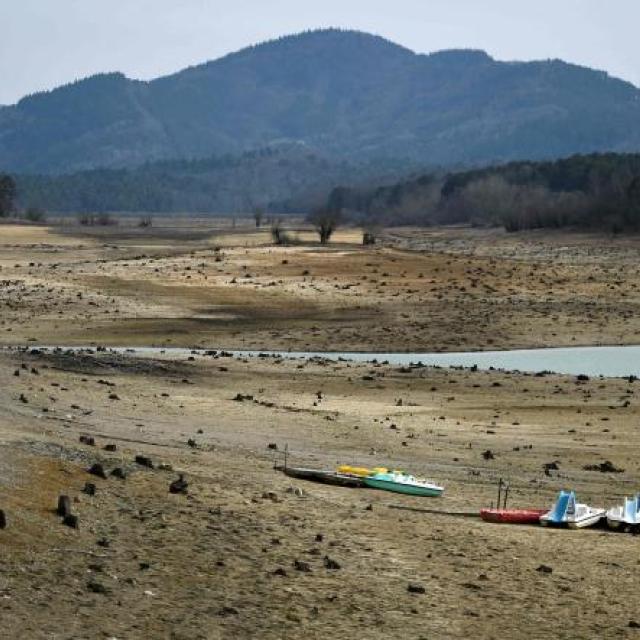 "France is in a state of alert", admitted the Minister of Ecological Transition, Christophe Béchu, on Wednesday 22 February on Franceinfo, as metropolitan France has not seen any real rainfall for thirty-two days, exceeding a record dating from 2020. This is "unheard of during a meteorological winter" since measurements began in 1959, according to Météo-France.
On Thursday 23 February, Mr Béchu will chair a hydrological anticipation and monitoring committee (CASH) - the first of the year. Such an early date is "unprecedented", but it is essential "to anticipate, to avoid finding ourselves in a catastrophic situation in July", he said. This committee will be followed by a meeting, on Monday 27 February, with all the prefects in order to "take "soft" restriction measures, from March, to avoid finding ourselves in catastrophic arbitration situations" as summer approaches. Several departments are on drought alert, such as the Pyrénées-Orientales, which have been since June 2022.
This lack of rainfall compromises the recovery of the water tables, which were depleted by last year's historic drought. "We need a month of March that is particularly rainy," said the Minister of Ecological Transition, who recalled that the French water tables are "about two months behind in their filling".
The passage on Wednesday of a zone of light rainfall, arriving from the west of the country, does not allow for optimism: "February 2023 should end with a rainfall deficit of more than 50%, thus becoming one of the driest months of February ever recorded", has already forecast Météo-France, which recalls that "since August 2021, all the months have had a rainfall deficit with the exception of December 2021, June 2022 and September 2022.
 A culture of abundance
While the agricultural world is worried about possible restrictions on their water withdrawal possibilities, Mr. Béchu was reassuring: "There is no agriculture without water. (...) It would be very hypocritical to prevent farmers from producing if it is to import products that come from far away. The Minister announced that a "major water plan" will be presented in "a few days". He said he would like to see "more use of waste water" and denounced major leaks.
"Being prepared means (...) getting out of denial", said Mr Béchu. In particular, he recalled that global warming "has begun" and announced that on Thursday 23 February he would be bringing together "all the ministry's operators (...) to start building a +4°C trajectory" - a rise well above that targeted by the Paris Agreement (1.5°C to 2°C above pre-industrial levels), but which could be reached by 2100.